Bespoke Glass Splashbacks
Most glass splashbacks are made using toughened glass for safety and resilience. It is usually made to a thickness of 6mm.
Load bearing glass, for instance for countertops and worktops would usually be made to a thickness of 19mm. Edges are usually smoothed off to make the glass safe also.
They can generally be produced in any color that is required.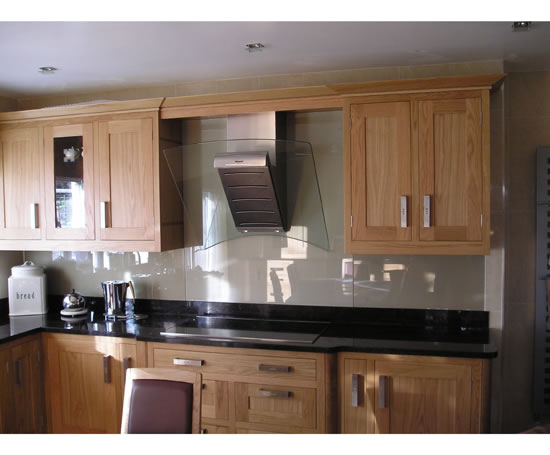 The glass is generally a large sheet for each surface. So when installing the surface certainly needs to be level so its flat, dry and dust free. Some sort of sealer like needs to be applied to ensure that the surface is non porous before installation, so that the glue that is used will not be absorbed by the surface.
One point to note is that all cuts need to be done to the glass before it is toughened as part of the fabrication. So the producers need designs that include all spaces for sockets etc included in advance.
The only maintenance required for a glass backsplash once it is installed is cleaning with hot soapy water.
Glass Kitchen Splasbacks
Bespoke Glass Splashbacks
Bespoke Glass Splashbacks