Kitchen Countertop Tile Ideas
When it comes to choosing a countertop for you kitchen it can be a hard decision to make with all the choices available.
Also its a decision that you are going to have to live with for a long time as a countertop is not something that is easy to replace or that you can replace very often.
The popular choices for countertops in terms of beauty are of course granite but of course that is one of the more expensive options.
Granite just looks good and has very few joins once installed but of course it is an expensive option.
You have to be careful which granite you choose really as a lot of kitchens have granite now so you want to choose one that is more classic and will actually add value to your home.
A cheaper option is tiled granite which as it seems comes in tiles rather than the large slabs.
This means they can easily be installed by the handy diy'er.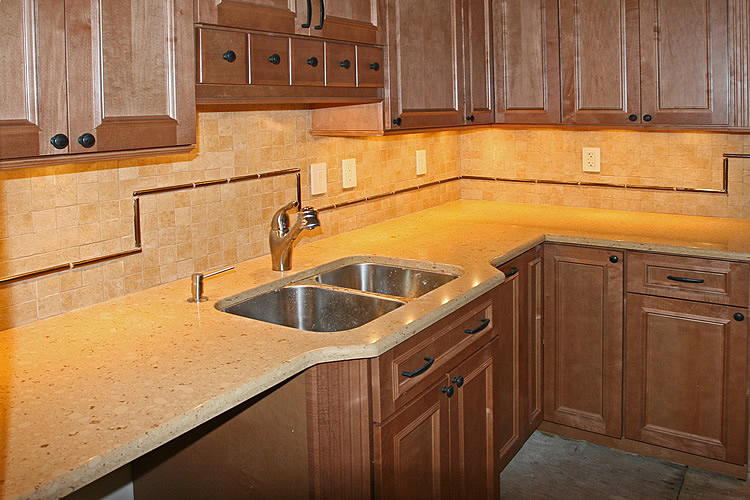 The main drawback with a tiled countertop is a lot of joins.
As long as you can live with the joins its fine but if you want a smooth suurface to work on then a tiled countertop is not for you unless you are happy to put something on top of the counter to work on.
Another option is quartz which is a man made countertop using natural materials.
Quartz does look good but has its downside in that it is very heavy which means its not really practical for diy and still quite expensive.
If cost is the main factor then creating a countertop using ceramic tiles on backerboard really is the cheapest option.
Its easy to install for the diy-er but of course with ceramic tiles there is always the danger of the tiles cracking if something is dropped on them but also there is the advantage that the tiles will be cheap and easy to replace.
Countertop tiles are a less expensive option and really come down to if you can live with the seams.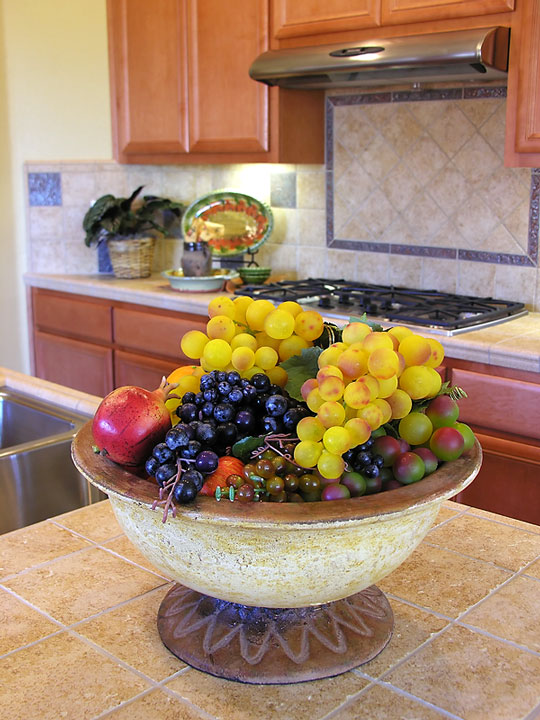 Chicago Granite and Marble
Kitchen Countertop Tile Ideas
Kitchen Countertop Tile Ideas