White Kitchen Pictures
In a well designed kitchen, the eye should have a natural flow, being able to move from one thing to another without interruption.
That is something that is possibly easier to achieve when you go for an all white kitchen.
The simple crispness of a white kitchen gives a clean and light feel.
What you miss out on in variety of colors by having all white in the kitchen can be made up for by having a variety of textures.
You can introduce other colors by having bold colored accessories in the kitchen or painting certain sections of the kitchen a contrasting color.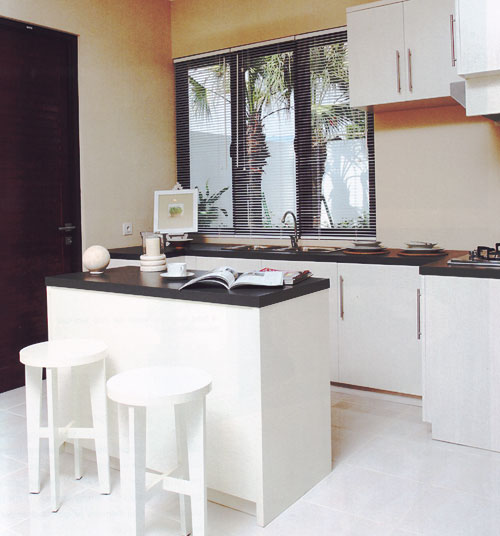 White Kitchen Pictures