Kitchen Tiles Design Ideas
Tiles are very much a key focus point in the design and layout of a kitchen, and can be the difference between a very inviting or very ordinary kitchen . Tiles are available in a range of shapes, colors materials and sizes, which allows your creativity to run amock.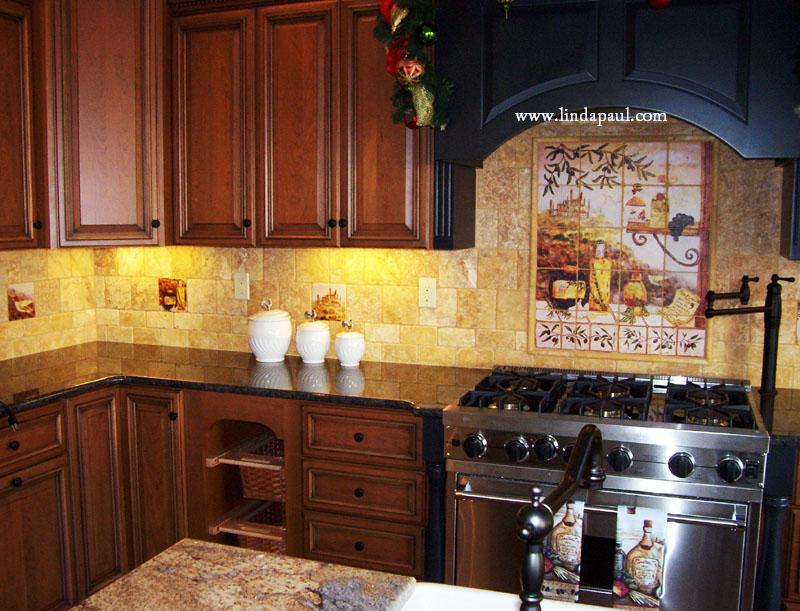 Apart from being used on the floors, tiles also form a part of the walls, backsplash and even countertops. Kitchen tiles have a functional purpose when used on the ground, or on the walls as a backsplash, or even as the countertop or worktop in the kitchen, given that they are there to resist stains and liquids.
But while performing this role we generally also want our kitchen tiles to look amazing too. There is nothing better than cooking in a kitchen with that wow factor. Of course there is some maintenance that needs to be performed, replacing and cleaning old stained grout, and any work or damaged tiles. But tiles in the kitchen are still a great option so lets run through some ideas below.
Kitchen Tile Ideas
To create an impact in the kitchen its very important to balance the colors. You to decide whether you want to coordinate your colours, or contrast your colors. Either effect can look good, if the right choice of color for you kitchen tiles is made. Remember that you need to consider the walls, floors and tiles when considering your options. You might also want to consider the color of your doors also, as that is a large area of color in the kitchen too. Dark tiles can be used to create a sense of depth in the kitchen. Also coordinating or contrasting your grouts color can add to the impact of your tiles
Consider which materials you are going to use. Too many different materials could be confusing if not selected right. But maybe a little of a more expensive material where needed for dramatic effect, balanced by using other tile materials, could keep costs down if necessary. Travertine, natural stone, glass tiles, stainless steel, will all have a different impact depending on where and how they are used in the kitchen.
Selecting the Right Tiles
Kitchen backsplashes catch the ills and spills of cooking in the modern home, so you need to consider how you use your kitchen when choosing whether you need tiles that are easy to clean and live with. With floor tiles, they will also take a lot of spillages or mess, and drop glasses, bottles and kids now and again. They generally need to be durable. One thing often forgotten is that they need to be comfortable. If your family is used to walking around in bare feet, hard natural stone tiles and not going to be great as they have no give.
Glazed tiles are to be avoided on the floor, and they can become dangerously slipping with the application of liquids. But unglazed tiles will need to be prepared and sealed so that they don't remain porous, and spoil the natural color by absorbing spilling liquids such as wine or oil, which can be notoriously difficult to clean.
When using tiles for the countertop or worktop, definitely go for heat resistant and non porous and worktops take a lot of wear and tear, and need regular cleaning on a daily basis in most kitchens.
The kitchen backsplash can be the focal point in any kitchen, if it is styled superbly. Of course the most common type of kitchen backsplashes, are the humble tiles. Easy to create with lots of variety of colors, shapes, plus there are a wide range of styles and textures to choose from too. Again, your kitchen tile backsplash shields your walls that are near your food preparation areas from the rigours of daily kitchen life.
Ceramic kitchen tiles are made from clay, (shale, gypsum or sand), which has become bisque. The bisque is formed into a tile and fired in an oven up to 2500 deg F. The tiles are very hard wearing, relatively cheap and look good. Granite kitchen tiles are made from volcanic rock. It is a versatile and durable option.
Other options are metal kitchen tiles, mosaic. Stainless steel is another option being used for backsplashes and countertops,especially by professionals. Or glass which can be fantastic to look at with the right colors, but also easy to clean and maintain. Glass can also be green, with many companies able to offer glass products such as tiles or countertops, made from mostly recycled materials. Jewel tone glass tiles and colored glass tiles featuring the backs painted with metallic paint are also exciting options.
These days people want to let their creativity run wild, and design their own kitchen backsplashes, so that their kitchen backsplash has a unique and individual touch. The many websites and magazines available these days about interior design and home improvements have really also increased this trend towards DIY backsplashes. People may have seen a particular style, maybe a mosaic, in a restaurant or home improvement show, and think that they might like something similar or a smaller scale in the backsplash in their home.
And if your not up to doing the job yourself, there and many wonderful designers out there can can create a wonderful unique backsplash tile or kitchen floor tile pattern or mosaic. They can turn kitchen tiles into not just kitchen decoration but kitchen art.
White Kitchen Pictures
Kitchen Tiles Design Ideas