Tumbled Marble Backsplash
There is some confusion with tumbled marble in that some people seem to think there is a problem using it in a kitchen backsplash. Many natural stones are porous of course and do require sealing before using in places where they will come into contact with liquids such as kitchens or bathrooms, but as long as a proper seal is applied and maintained then damage should not be an issue. Of course acidic materials are not good on tumbled marble or other natural stones also as they tend to dull the colors.
Any quality sealant should be able to resist oil and water, but the acidic liquids such as lemon juice, vinegar, ketchup etc, its just a case of remembering to clean up any spillages and splashes and splatters from cooking as soon as possible before that have a chance to do any damage.
If you do get oil stains on your tumbled marble then the best solution is steam cleaning to break down the oil. We should be reassured as tumbled marble has been use for years and if staining really was a big issue then people would have moved away from it long ago.
One tip is to take a sample of tile, and use the sealer on it. You can see then if the sealer changes the color of the tile in any way. You can even get color enhancing sealers that should bring out the colors of the tiles even more. But again its best to try this on samples or individual tiles before you put them on the wall to ensure you are happy with the resulting effect that you get
If you are going to go the diy route, then definitely make sure to remove all the grease from the existing wall with a good wash. Seal the tiles before you put the on the wall. Try and ensure you use a grout that wont stain your tiles or change the color effect.
Grouting tumbled marble is not more difficult than any other tile so that shouldnt cause you any issues.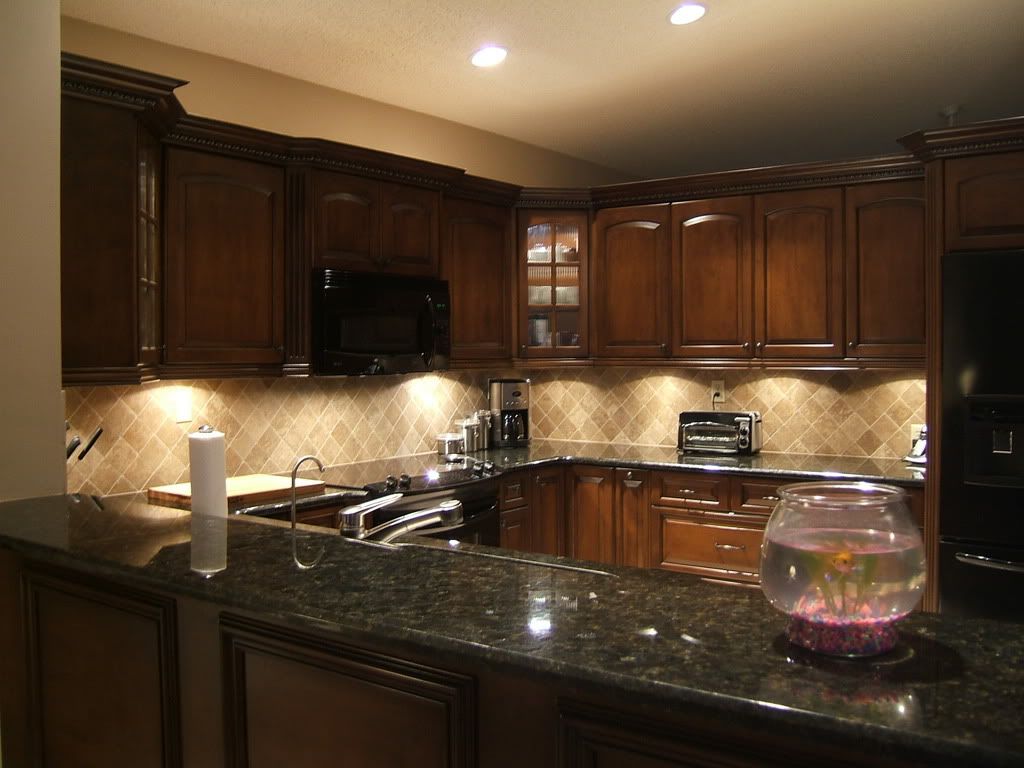 When thinking about how to choose the look for your tumbled marble look at as many pictures of kitchens using it as you possibly can.
Examples are a great way to get ideas and get a feel for how you would want it to look in your own kitchen.
Tumbled marble is still very popular as a backsplash material because it does look so good and so natural.
There is so much variety in tumbled marble stone and you can even make it look better by enhancing the colors with special sealants.
Tumbled Marble Backsplash
Modern Luxury Kitchen Cabinets
Tumbled Marble Backsplash