Kitchen Countertops
The kitchen countertop is a really hard working and heavily used part of any kitchen.
Its also such a large working surface that it is a major focal point in any kitchen too.
We prepare food, eat, work, store, rest and design on our countertops so they really do go through a lot over the years of service.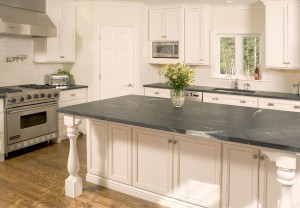 Considering that most countertops hold up pretty well under the punishment especially if the choice of countertop has been a good one.
There are of course lots of choices of materials and colors so it really depends what you want in your kitchen, what else you have and of course your budget.
The countertop is an important part in the look of your kitchen so making the right choice is key as you will probably have to live with it for a very long time.
In fact sometimes people will actually go for two different types of countertop in different sections of the kitchen.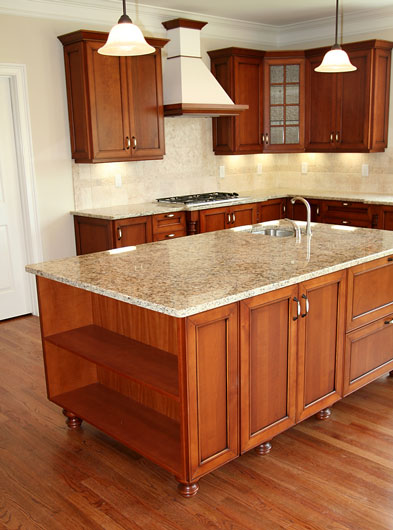 The material you choose can also affect the type of sink you have as some have restrictions for example an undermount sink doesnt work with wood.
Laminate countertops are quite common and are a simple and cheap option and still actually look quite good.
Corian countertops are quite versatile and can have a lot of features moulded into the countertop.
But if you really want beauty and luxury in your kitchen the you are looking at either wood, granite, quartz or marble.
Pictures Kitchen Backsplash Ideas II
Kitchen Countertops